Our Mission: The Lymphatic Education & Research Network (LE&RN) is an internationally recognized non-profit organization founded in 1998 to fight lymphatic diseases and lymphedema through education, research, and advocacy. With chapters throughout the world, LE&RN seeks to accelerate the prevention, treatment, and cure of these diseases while bringing patients and medical professionals together to address the unmet needs surrounding lymphatic diseases, which include lymphedema and lipedema.
To accomplish these goals, LE&RN sponsors research fellowship grants, an international patient registry and biorepository, live-stream symposiums, the peer-reviewed journal Lymphatic Research & Biology, weekly e-newsletters, scholarship grants to lymphedema therapists, conference travel awards to young researchers, and a vibrant website with features such as Ask the Experts, connecting patients with the field's renowned practitioners. LE&RN has State Chapters in the USA, as well as International Chapters. In 2016, LE&RN created World Lymphedema Day on March 6th, which was established by unanimous vote of the United States Senate.
Lymphatic Education & Research Network
261 Madison Avenue, 9th Floor
New York, NY 10016
---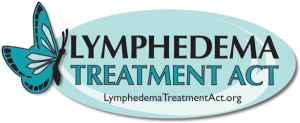 The Lymphedema Advocacy Group is an all-volunteer organization of patients, caregivers, healthcare professionals and industry partners. Our primary objective at this time is improving insurance coverage for compression supplies through passage of the Lymphedema Treatment Act. Please visit our website, LymphedemaTreatmentAct.org, for more information and to learn how you can support passage of this federal bill.
---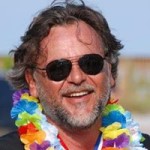 Lymphedema Guru
The Lymphedema Guru is Joachim Zuther, who was trained extensively in lymphedema management beginning in 1984. Zuther founded the Department of Lymphology at the School for Physical Therapy in Ulm, Germany, in 1990, after he received his degree as a certified instructor for Manual Lymph Drainage (Vodder Technique) and Complete Decongestive Therapy (MLD/CDT) from the German Physical Therapy Association.
In 1994, Zuther formed the Academy of Lymphatic Studies, a school providing Lymphedema Therapy Certification courses based on the European curriculum in the Continental United States. In addition to courses held in the U.S. and Europe, he also taught classes in Asia and the Middle East. In August, 2004, Thieme Medical Publishers, New York, NY, published his Textbook for Comprehensive Lymphedema Management, which currently is in its 4th edition. Zuther is an active member of the International Society of Lymphology (ISL), the National Lymphedema Network (NLN), and the German Association of Lymphology (DGL). Zuther also is a founding member of the Lymphology Association of North America (LANA), and the North American Lymphedema Education Association (NALEA).
The Lymphedema Guru Facebook page provides daily information on all issues concerning lymphedema. facebook.com/LymphedemaGuru/
The Lymphedema Blog serves to distribute highly relevant and unbiased information about all aspects of lymphedema to members of the lymphedema community – those affected by lymphedema, their caregivers, therapists, physicians, and anyone whose life has been touched by lymphedema.
The Blog addresses all aspects of lymphedema including basic information, legislation, reimbursement, and treatment issues from a reputable source. The Blog also serves patients with a therapist finder and provides lymphedema therapists with a list of currently open positions. www.lymphedemablog.com
---
Leah Mahan Massage Therapy
4300 Bayou Blvd. Suite 22
Pensacola, FL 32503 • U.S.A.Leah Mahan, LMT, MLD/C
(850) 501-8062
FL Lic# MA30756
Est. Lic# MM19060
Leah Mahan has been a Licensed Massage Therapist since 1997 and has worked in a variety of venues including Chiropractic clinics, exclusive resort/spas, and now private practice.
In June 2015, she completed a course with the Academy of Lymphatic Studies and became Manual Lymph Drainage Certified. Leah specializes in addressing client concerns ranging from simple swelling/injury recovery to the maintenance of lymphedema.
---
LymphActivist
The Lymph Activist is Robert Weiss, a retired aerospace systems engineer with a Bachelor of Mechanical Engineering degree from City College of New York and a Master of Science degree from the University of California at Los Angeles. Weiss retired to learn about lymphedema and its treatment and to find informed medical care for his wife Pearl, then a 5-year survivor of breast cancer with lymphedema.
Weiss completed 80 hours of lymphedema therapy training with the Dr. Vodder School of North America (2003), is a graduate of the National Breast Cancer Coalition's Project LEAD (2004) and Quality Care LEAD (2007), and the National Lymphedema Network's Lymph Science Advocacy Program (2002 and 2004).
The purpose of the Lymph Activist website is to help patients with lymphedema and their therapists by keeping them informed. The content is both current and prospective, alerting readers not only of treatment and coverage status, but of upcoming changes and needs for the future.
The website subject matter addresses topics such as: pathologies of the lymphatic system and secondary sequelae such as cellulitis and carpal tunnel syndrome; radiotherapy, informed consent, and breast lymphedema; measurement, incidence, and prevalence of lymphedema; lymphedema treatment modalities; pneumatic sequential compression devices; cost-efficacy of lymphedema treatment; Medicare and insurance coverage or non-coverage of the treatment of lymphedema; billing and coding issues; claims denials and appeals; advocacy; and available patient resources.
The Lymph Activist site is solely supported by Weiss and does not accept contributions from any commercial enterprise.
Robert Weiss, M.S.
Independent Lymphedema Patient Advocate
---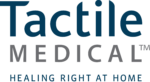 Tactile Medical is a leader in developing and marketing at-home therapy devices that treat chronic swelling that results from diseases such as lymphedema and chronic venous insufficiency. Tactile Medical's Mission is to help people suffering from chronic diseases live better and care for themselves at home. The Company's unique offering includes advanced, clinically-proven pneumatic compression devices, such as the Flexitouch, as well as continuity of care services provided by a national network of product specialists and trainers, reimbursement experts, patient advocates, and clinicians. This combination of products and services ensures that tens of thousands of individuals annually receive the at-home treatment necessary to better manage their chronic diseases. Tactile Medical takes pride in the fact that our solutions help increase clinical efficacy, reduce overall healthcare costs, and improve the quality of life for individuals with chronic diseases.
Please visit us at tactilemedical.com
---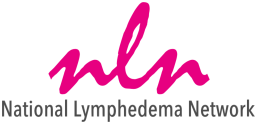 Founded in 1988, the National Lymphedema Network's mission is to create awareness of lymphedema through education and to promote and support the availability of quality medical treatment for all individuals affected by lymphedema as well as those at risk for lymphedema.
The National Lymphedema Network (NLN) is dedicated to promoting lymphology as a medical specialty, promoting lymphedema education in medical schools, promoting therapists' obtaining lymphedema training and certification; promoting research into the causes, prevention, and treatment of lymphedema; assisting patients with securing insurance coverage for medically necessary, safe, and effective lymphedema treatment; and expanding the quantity and geographical distribution of lymphedema treatment facilities and certified lymphedema therapists.
The NLN strives to do its part in making the world a better place by positively influencing the community in which it can make a meaningful difference.
National Lymphedema Network
411 Lafayette Street
6th floor
New York, NY 10003
646-722-7410
nln@lymphnet.org
www.lymphnet.org
---

Klose Training offers world-renowned continuing education courses for physical, occupational, and qualified massage therapists. We offer excellent opportunities to advance your lymphedema treatment skills, acquire knowledge of new therapy techniques, network with other experienced therapists, and earn continuing education credits – including for LANA recertification.
Our Lymphedema Therapy Certification is the highest-quality course available and includes the most comprehensive post-graduate resources. Klose Training's instructors are the most experienced in the field. All are LANA-Certified and continue to work as full-time practitioners. Our medical director, Kathleen Francis, MD, one of the few physicians in the U.S. specializing in lymphedema, provides a unique and comprehensive lymphedema lecture as part of our lymphedema therapy curriculum.
Our Breast Cancer Rehabilitation course receives rave reviews. Our convenient online courses are video-based and rich in animation and graphics.
From the moment we first hear from you, you will receive friendly, individual attention. That personal touch continues through your initial training and extends throughout your career including help with difficult-to-treat patients.
Klose Training was established by Guenter Klose, the only MLD/CDT Instructor certified by the Physical Therapy Association of Germany (Verband Physicalische Therapie) actively teaching in the United States. Guenter was trained in Complete Decongestive Therapy at the world-renowned Foeldi Clinic in Germany in 1984. His extensive experience and his ongoing relationship with the progressive and creative therapists and physicians at the Foeldi Clinic guarantee the most up-to-date and effective treatment information.
We look forward to welcoming you or a colleague to one of our courses soon. Feel free to contact us with questions at any time.
Klose Training
klosetraining.com
info@klosetraining.com
303-245-0333
---

After working in the compression world for many years as a representative for one of the major manufacturers of compression products, our founder started CompressionGuru.com because of his perception that buying compression products was far too difficult for most people. The goal of Compression Guru is to make compression shopping as easy as possible. Compression Guru offers helpful descriptions, friendly and knowledgeable customer service agents, fast free shipping, low price guarantees, and a 100% satisfaction guarantee. At Compression Guru we will do everything to ensure that your experience is a great one and that you will find the best compression products for your needs.
We also now have Bandage Guru, founded to be the online bandage expert, to make shopping for bandages easier to find products that are right for you. Live help, detailed measuring guides, a huge selection, and lots of information make it simple to find the bandaging products that work for you.
Please call us at 888-550-2709 or email us at support@compressionguru.com.
---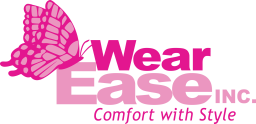 Wear Ease, Inc. designs products to meet the needs of women in all phases of recovery from breast/chest, abdominal, and back surgery and related side effects such as lymphedema and limited mobility. We offer a complete product line of post-surgical and therapeutic compression garments. We have created these garments with the working knowledge of fitters, health professionals, and patients. We focus on providing garments that are supportive and comfortable enough to be worn around the clock.
Our goal is to provide attractive and comfortable products that ensure 100% compliance. Our company is a certified "woman owned business." All products are proudly designed and made by women, for women, in the USA. As a smaller company, we can offer personalized attention to all our customers. Our simple structure enables us to provide unforgettable service.
Contact info:
www.wearease.com
Email: info@wearease.com
Phone: 866-251-0076
---

Healing The Generations is a certified Lymphedema and Wound Care Clinic in the Greater Tampa Bay. All of our Physical Therapists are Lymphedema Certified. We perform all aspect of Complete Decongestive Therapy and are certified fitters for garments. If you have any questions please contact us through phone or email.
Healing The Generations
14141-46th Street N, Suite 1202
Clearwater, FL 33762
727-535-6746 phone
727-536-6006 fax
wouter@healingthegenerations.com
www.healingthegenerations.com
---