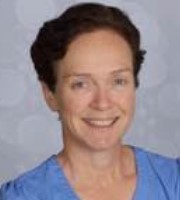 I moved to the USA for work reasons with my husband and young sons in 2015. I graduated from Physiotherapy (PT) School in Sydney in 1989. Since then, I have worked primarily as a community PT. In 2013, I underwent training in Lymphedema Therapy in Sydney and fell in love with working with this client group. I have also taken an Advanced Lymphedema Therapy course, a Cancer Rehabilitation Course, and Oncology Massage Training. Prior to leaving for the USA, I was working part-time at Mt Wilga Private Hospital (which provides inpatient intensive Phase 1 treatment for lymphedema – I did plenty of bandaging here!) and part-time as a lymphedema physiotherapist for myself in a nearby neighborhood and as a mobile therapist.
In Austin, I was disappointed that it was so difficult, costly, and slow to get my PT license, so I chose to go to Massage School. I am now working as a mobile massage therapist and loving it! I also started using social media more and found lymphedema support groups on Facebook and Inspire, which I frequent. I am always happy to help people with lymphedema or other issues.
Why do I like working with people with lymphedema? Throughout my career I saw people with swelling in their limbs and did not understand fully the cause or best treatment. After the birth of my first child I remember looking at my legs (which both looked like tree trunks – toes to groin) – the physicians looked at the swelling and walked away. No one knew what the swelling was, so they seemed to ignore it. Thankfully, after several weeks the swelling reduced.
Since taking the CLT training, I now understand that I probably have some degree of primary lymphedema (my grandmother, who was a petite lady, also had cankles) along with lipedema. I feel driven to spread the word about this condition, and to educate patients and the medical world more about what it is and how to manage and improve it. I am also aware that it is a new area of science/medicine, and that ideas are constantly evolving in the search for better treatment options. There is much controversy out there about pumps, diets, lotions, garments – I am happy to share my opinion, based on the science that we have, and my personal and professional experience.
My biggest hope is that one day lymphedema will be cured (or at least managed in a simple and cost-effective way). I think that we all know what the first step is in this process – early diagnosis and early intervention.
In the meantime, I am happy providing more education about lymphedema (for me, clients and families and healthcare professionals) and MLD (Manual Lymphatic Drainage) massage.
Clare Landy, LMT
Austin, Texas