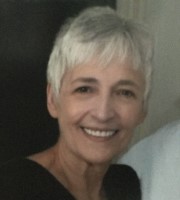 In January, 2015, I was diagnosed with uterine cancer with surgery scheduled in February. The surgeon stated that there was no rush to perform the surgery as my symptoms were new and the ultrasound showed the cancer to be well contained. I wanted the surgery that very day, if possible: I was thinking….get it out!!!!; yet he assured me, oh no, we will schedule it for 6 weeks out, the premier oncologist would be available then, I was to go home, continue going about my life, go on vacation, don't worry, he said, you could actually wait 6 months if you chose, these cancers are slow growing. Well, for me, not so much! Surgery took place in February; my cancer surprisingly was very aggressive, necessitating the removal of 17 lymph nodes, with external radiation, brachytherapy, and 6 difficult months of chemo to follow.
Within a month following the surgery my legs began to feel fatigued, achy, and heavy – that began a long road of unabashedly complaining on my part about this nagging symptom of achy, fatigued legs to any and all medical people I encountered and once blood clots had been ruled out my complaints were summarily dismissed, with sometimes a follow-up look that implied that they had never heard of such a complaint as mine. I was encouraged to "keep moving" meaning keep walking, exercising, push myself to keep my routines if at all possible. I did so with fierce dedication, assuming this was the path to regain my health.
Four months following surgery, I noticed distinct swelling in my right leg. That symptom was met with the response that we needed to "watch it." Well, we watched it all right, watched it increase in my leg until there was no denying any longer the cause of my complaints. I was treated at one of the best hospitals in Massachusetts; amazingly, there was no lymphedema specialist on staff! However, the Physician's Assistant suggested I could go to any local pharmacy and buy a compression stocking off the shelf, but she warned me that a lot of people did not like compression stockings as they were uncomfortable. The Physician's Assistant also agreed to try to locate a Certified Lymphedema Therapist (CLT) for me (but never did!). At that point I was frantic and aggressively searched online for information about lymphedema that clearly was not going to be forthcoming from my medical team.
Feeling profoundly failed, I completed my final chemo appointment in a compression stocking I ordered online, guessing about the compression level best suited for me and using the sizing guide offered. It is hard to believe but even 2.5 years ago, searching online provided even less help than now, unless you knew what you were looking for and obviously this was all new territory for me. I was frightened and horrified that after following medical advice faithfully through this ordeal that my situation was seriously out of control and no one seemed to care!
Thankfully, I did find a facility on my own that provided excellent CLTs, garment advice, and offered the support that I needed. I occasionally wonder if the course of my lymphedema would be different had it been addressed immediately. Of course I also wonder (angrily sometimes) why the medical community is not held to a higher standard in monitoring for and addressing lymphedema when it is not an uncommon result of cancer treatment.
Was I depressed at times during my experience? You bet! So much so, I recognized I was in trouble and sought help. I was referred to a superb therapist who gently helped me navigate the range of emotions I was experiencing, the change in my physical self, relationship shifts that were occurring, and eventually the transition to finding peace and acceptance of my "new normal." Without question, there absolutely are days I still struggle with these issues; days that exhaustion coupled with discomfort is overwhelming. I see my therapist infrequently now, but I think of her often with gratitude as I use the skills she taught me to maintain my life balance.
I still hate lymphedema. It has indeed taken much from me and has permanently altered a great deal in my life; yet conversely it has introduced me to a world and wonderful people in that world I otherwise never would have encountered. One of those introductions has been the motivating brave women pioneers of 10ThingsLE. I am so grateful to be a contributor; talk about a grass roots endeavor working toward making a difference!
Joyce McMahon
Boston, Massachusetts